News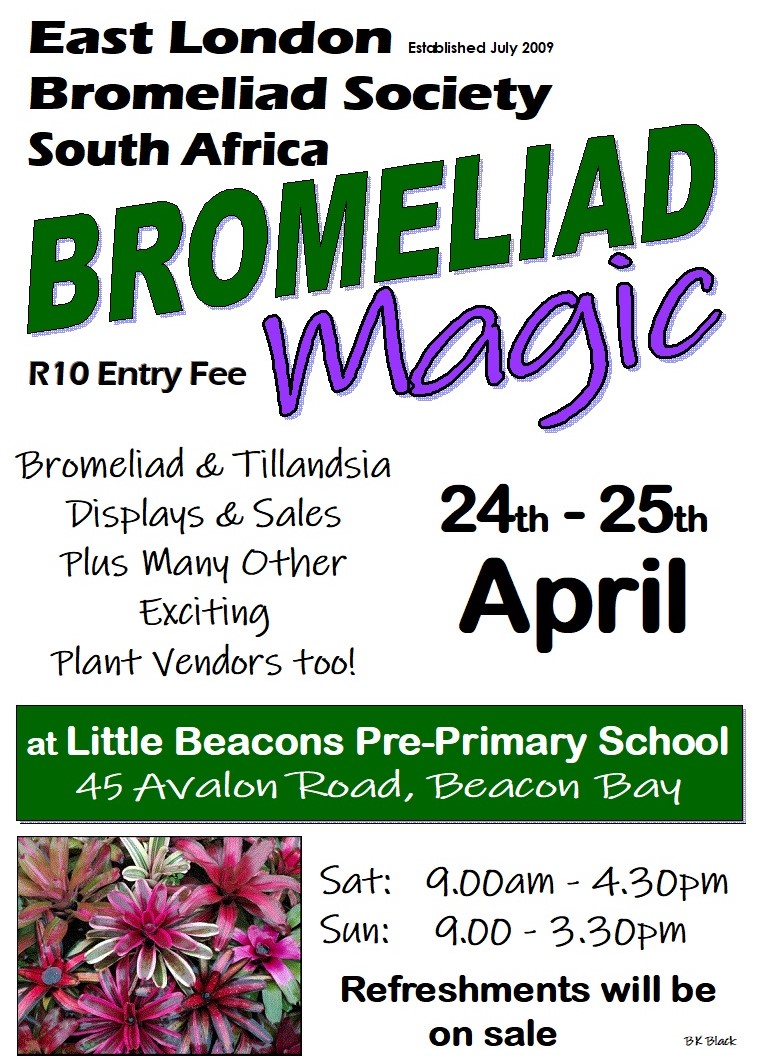 Rare and Air On the Road Again!
- 2021-04-03
We are so thrilled to be on the road again to meet our customers and fellow plant enthusiasts.  we will be attending the Bromeliad Magic Show, 24-25 April hosted by The East London Bromeliad Society.  Lots of fabulous plant vendors and great displays of plants from members of the club.  We will be selling a selcetion of Tillandsias, ...
more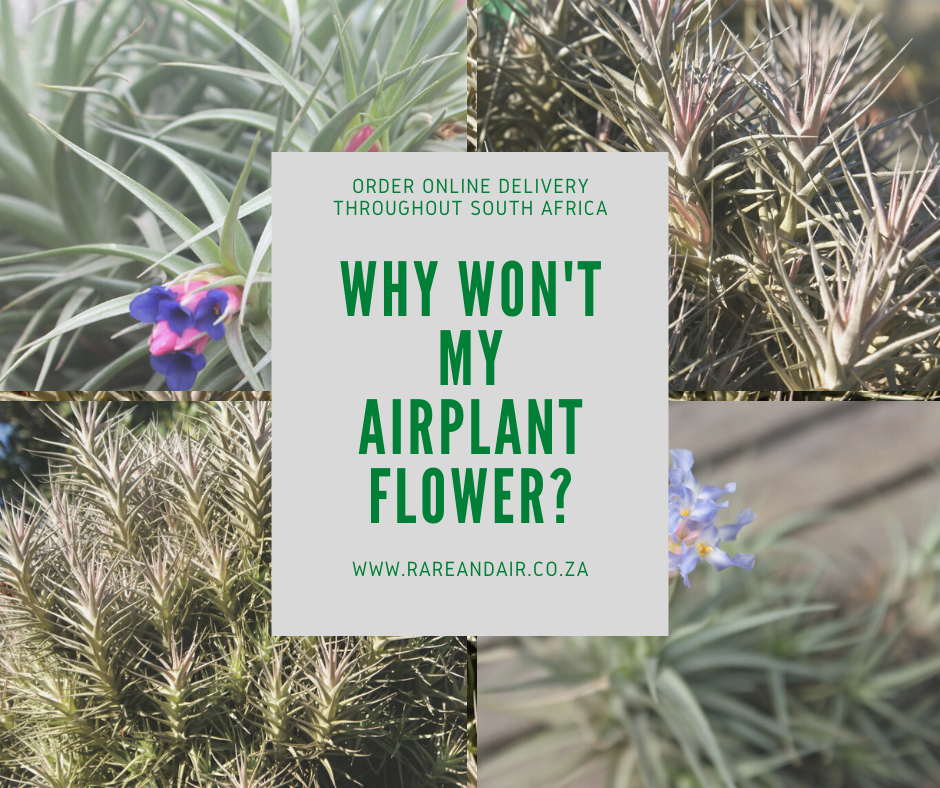 Why won't my airplants flower?
- 2020-10-08
Why won't my airplant flower?   This is one of the most frequently asked questions of Rare and Air, I can hear people's frustration! First we need to understand a bit about Tillandsia's life cycle.  For most Tillandsias the plant will flower once it matures, after flowering the mother plant will produce pups and...
more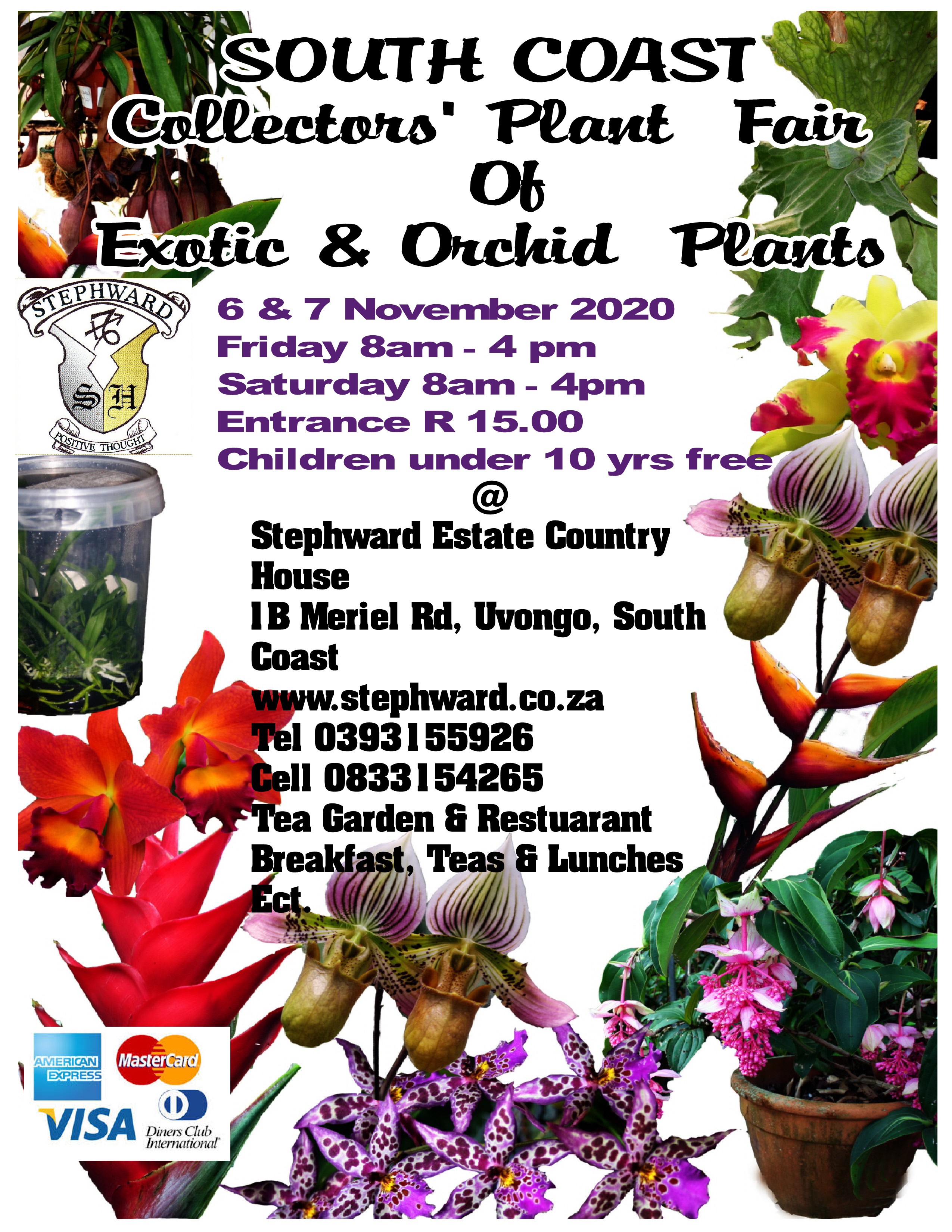 South Coast Plant Collectors Fair
- 2020-09-30
We have so missed meeting our customers at fairs and garden shows this year. We are very excited for The South Coast PLant Collectors Fair 6-7 November at Stephward Estate Uvongo KZN. It is always a wonderful show with a great selection of vendors.   ...
more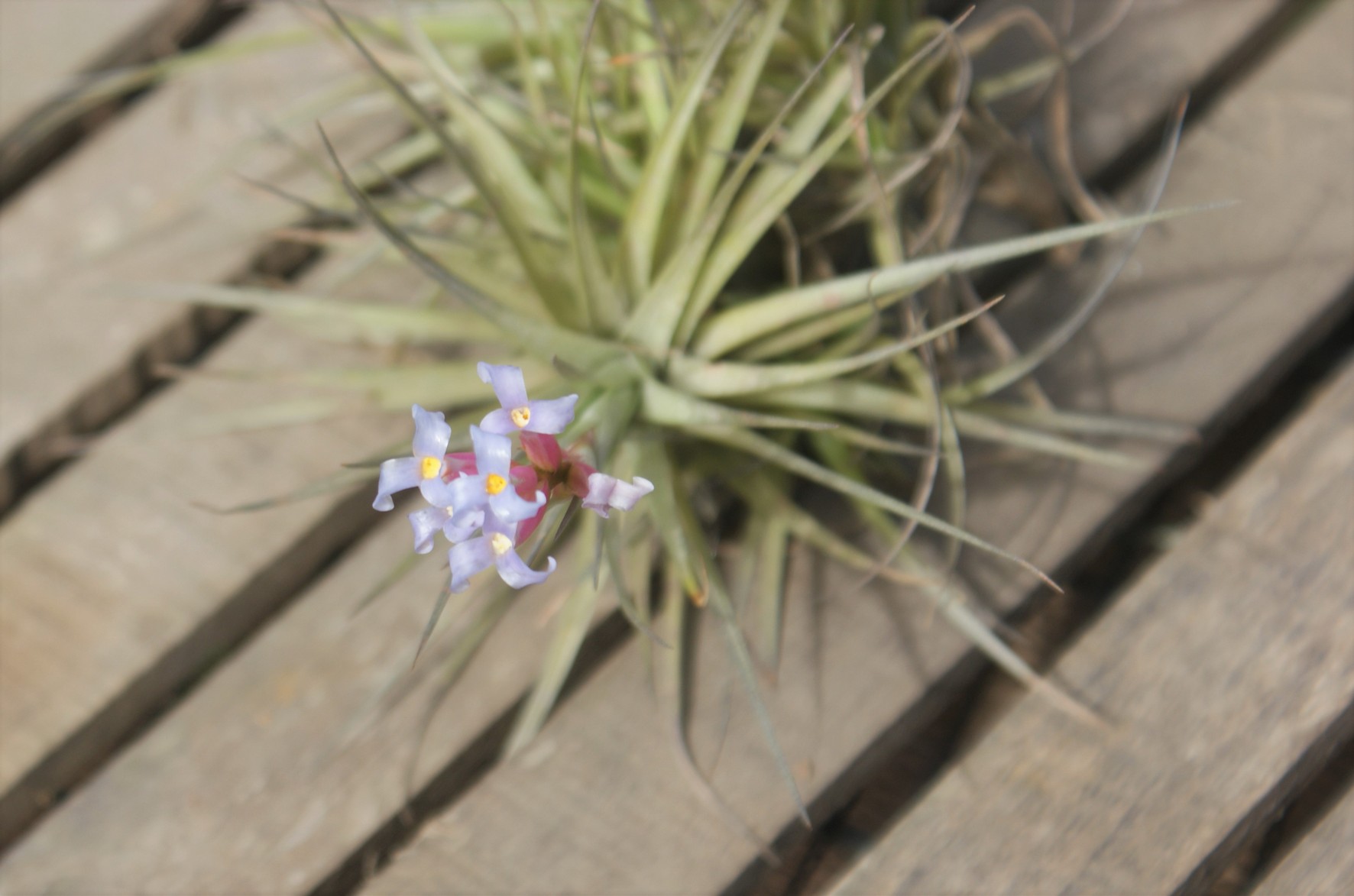 Late winter flowering
- 2020-08-03
Sometimes we overlook plants we think of as common or not special because they aren't new varieties or hybrids. Tillandsia tenuifolia, baileyi and schiedeana are some of the first plants I bought when we started collecting Tillandsias and each is fabulous in it's own way and coming into flower at the moment. Tenuifolia has great colourful f...
more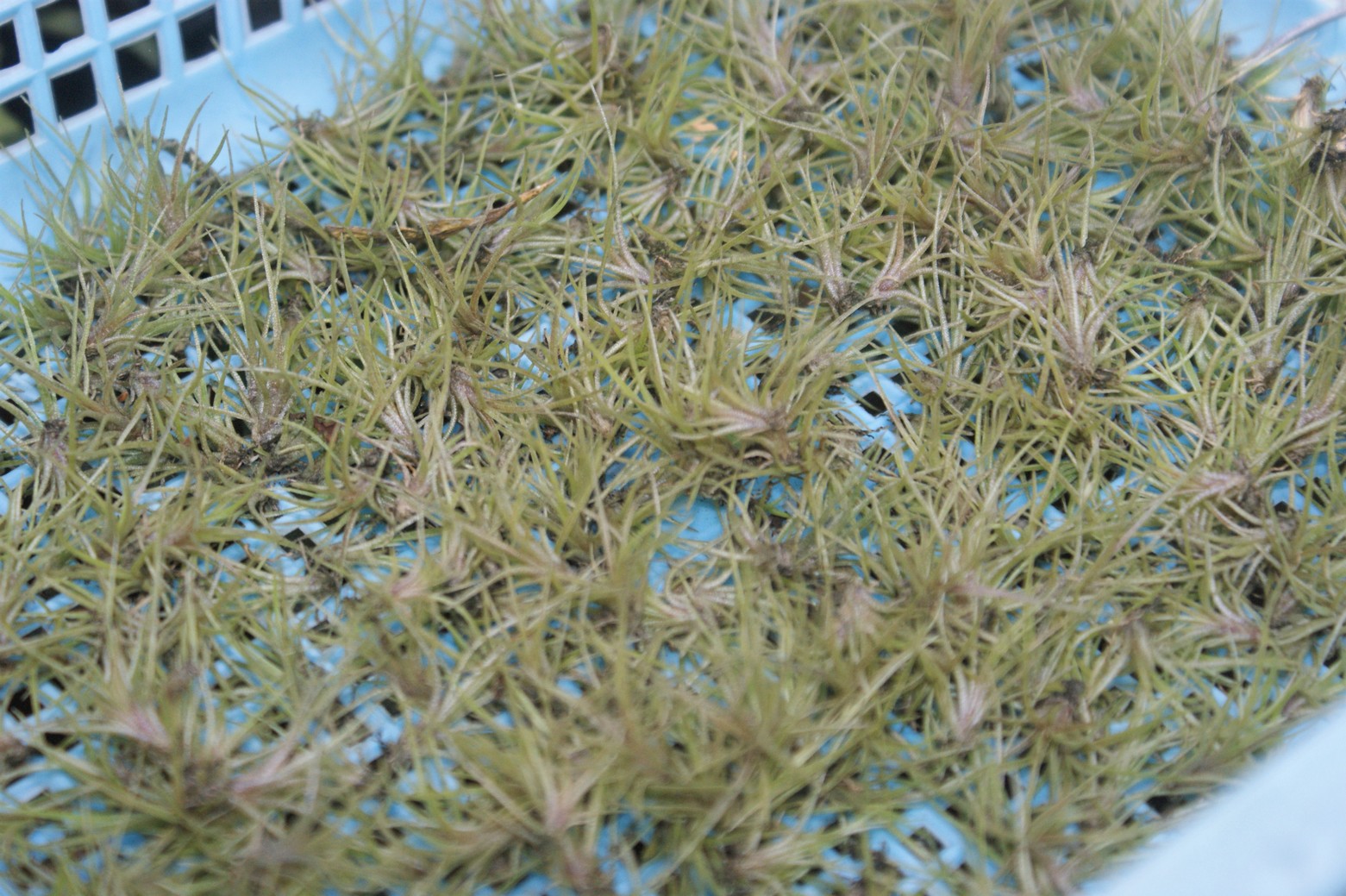 Propogating Tillandsias
- 2020-05-26
Today I wanted to wrtie a little on how Tillandsias are propagated. This is particularly important at this time as the majority of Tillandsias grown in SA are imported and when there are no flights there will be no new imported plants. Tillandsias can be propagated by seed or vegetatively. Most Tillandsias flower and then produce pups, the mother p...
more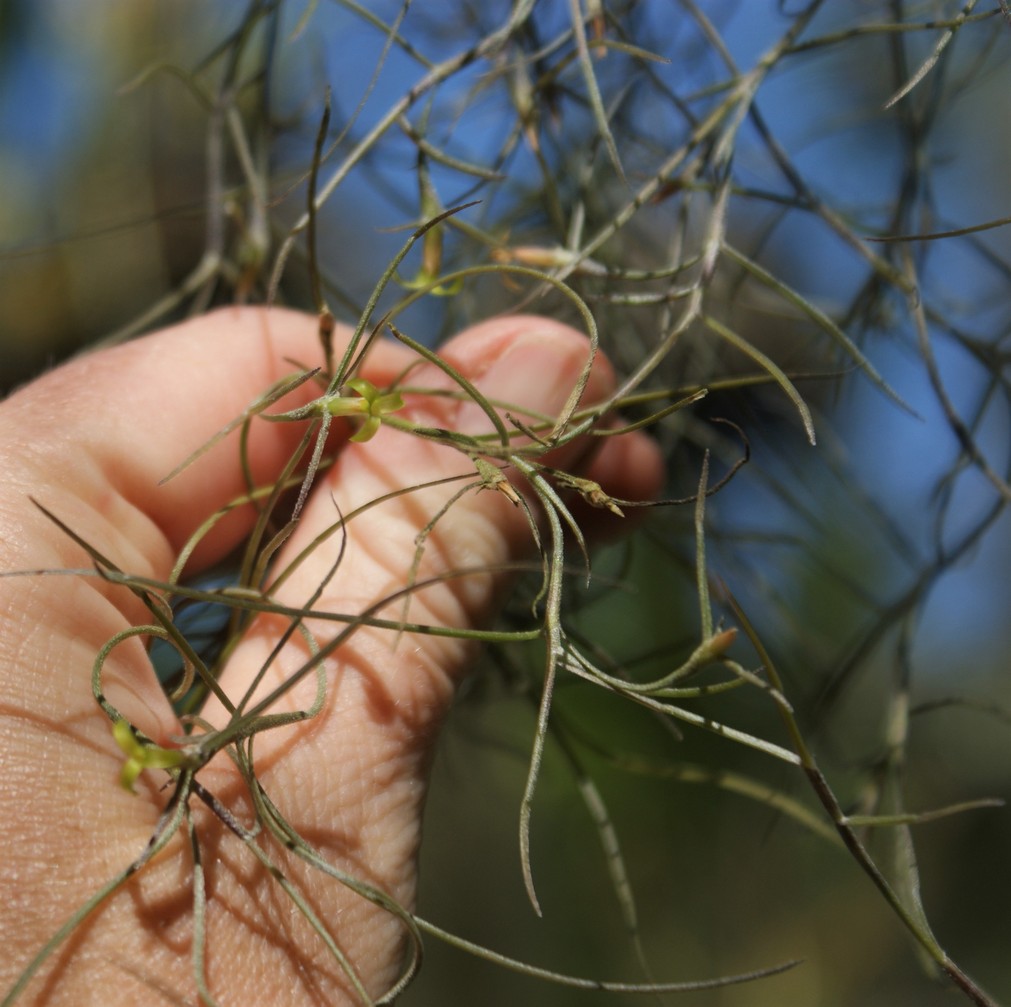 Spanish Moss
- 2020-05-26
Spanish Moss, Old Man's Beard- Tillandsia usneoides. Lots of us have it hanging in trees in our gardens, without really understanding what it is and how versatile it can be. T. usneoides is part of the Diaphoranthema subgenus of Tillandsia. There are several forms of the plant, we sell 3 'thicknesses', fine medium and coarse. It can gro...
more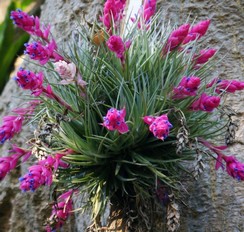 What's in a name?
- 2020-05-26
What's in a name? Be warned, this is a bit longer than usual posts but it is an important subject when you start to collect plants. People are often intimidated or put off by botanical names for plants but there are very good reasons to use the correct names. Taxonomy is the classification of plants, the binomial system gives plants 2 name...
more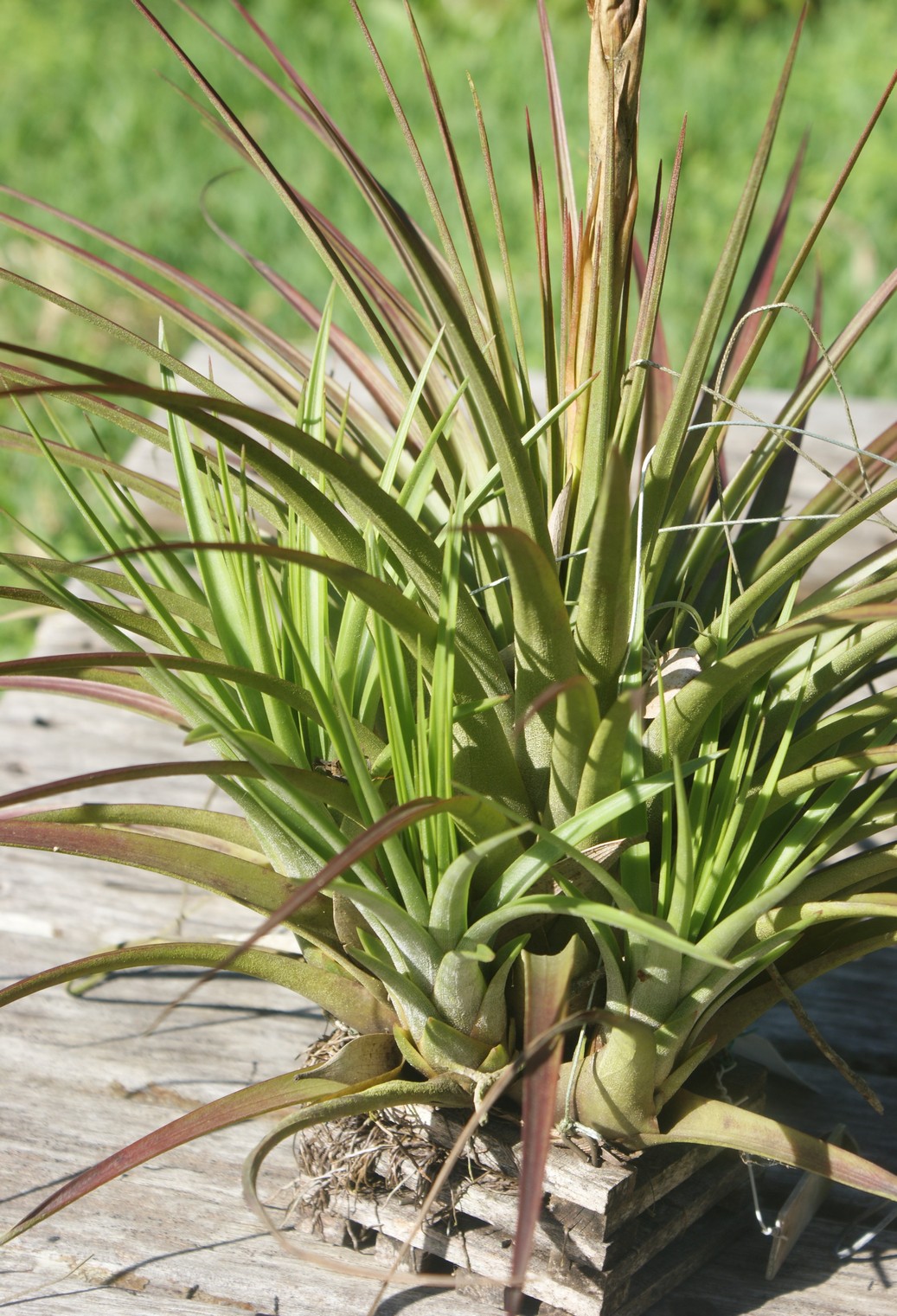 Making babies!
- 2020-05-26
One of the marvellous attributes of Tillandsias is that they reproduce vegetatively by making pups or offsets. This means that you can have more plants to seperate and gow on elsewhere or form beautiful clumps. It is interesting that not all Tillandsias offset in the same way. Most Tillandsias are monocarpic, flowering once in their lifecycle and b...
more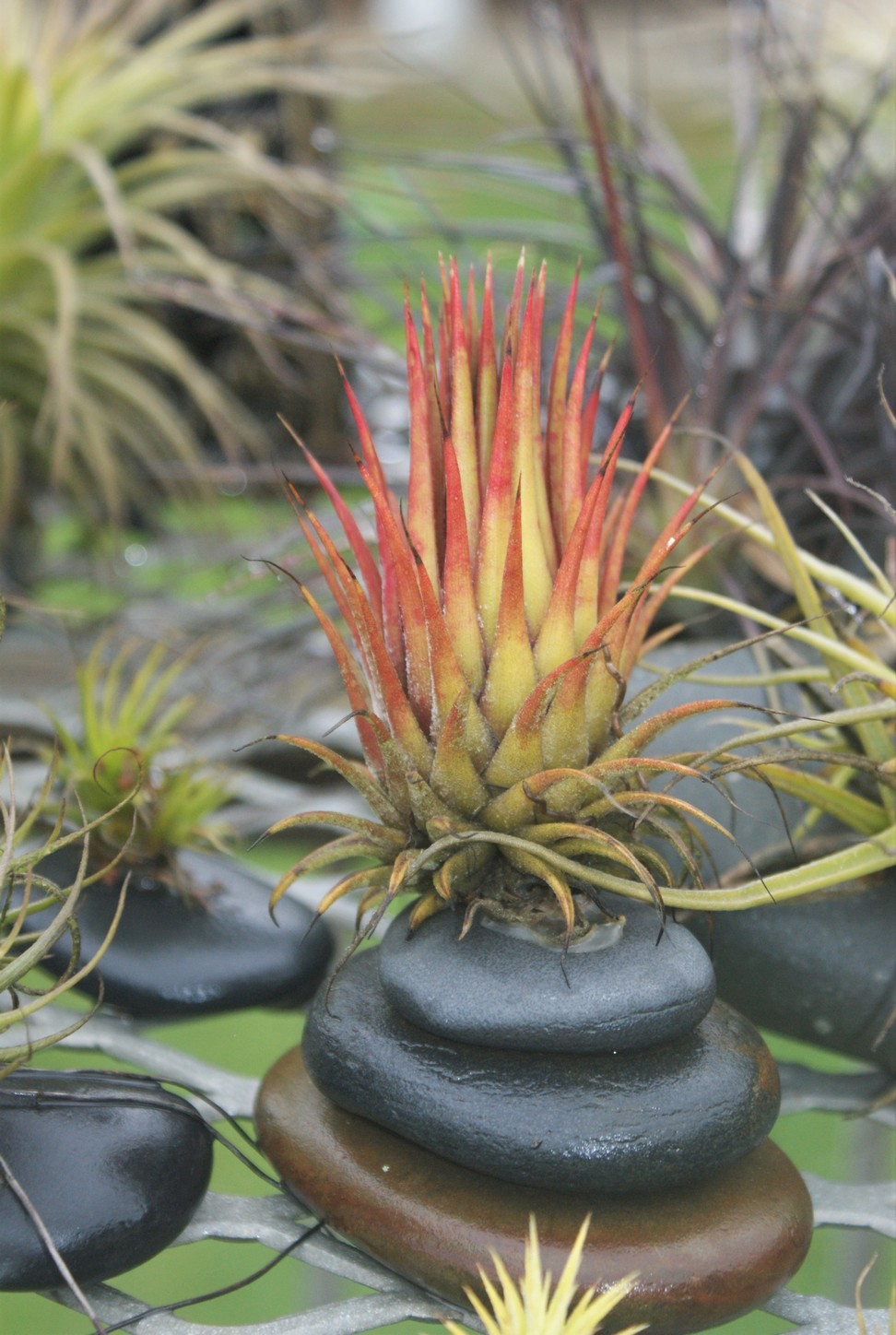 Tillandsia ionantha
- 2020-05-26
T. ionantha is probably one of the most popular forms of tillandsia, there are a huge variety of forms and cultivars. Ionanthas usually grow epiphytically at a range of altitude from 450-1700m and can grow in full sun and dry conditions. They are stemless with tight rosettes of leaves covered with trichomes. When happy in their position they produc...
more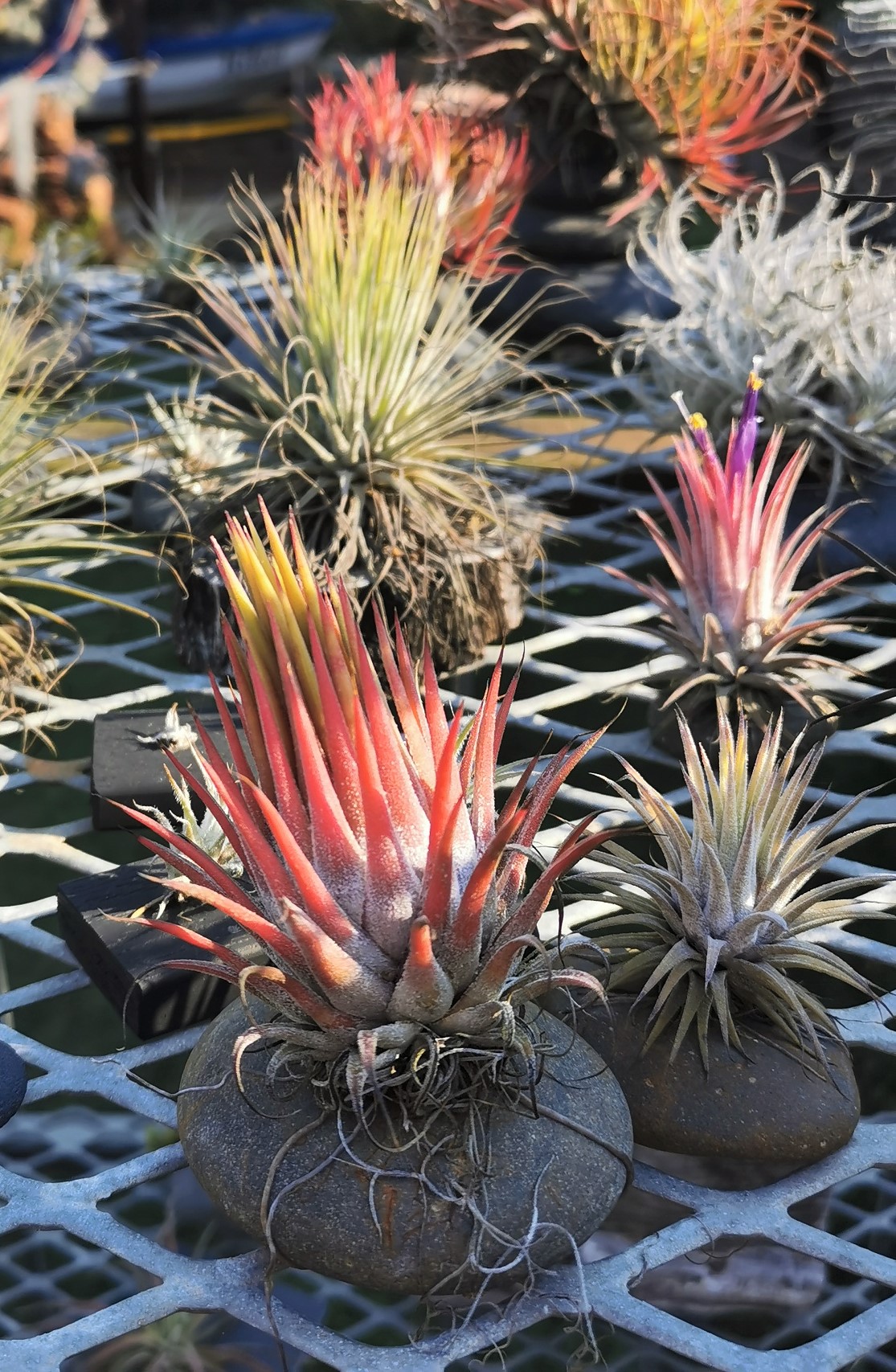 Winter watering
- 2020-05-26
The seasons have definitely changed and we are into winter now. Here on the KZN coast this means short but beautifully sunny, warm and dry days with cooler nights. This sunshine seems to be encouraging lots of plants to blush and bloom; including the ionanthas, bulbosa gigante and brachycaulos shown here. Further north and inland areas may experie...
more
Covid-19 precautions
- 2020-05-26
Rare and Air is operating through the lockdown. Order from www.rareandair.co.za for delivery throughout South Africa, payment by EFT or credit/debit card. We are following protocols to keep us and our customers safe to prevent the spread of coronavirus. We are a small family business and so have limited contact with anyone outside the ...
more
2020 Events
- 2020-03-02
We have a great lineup of shows in 2020, visit us at the following events around the country.   Autumn Garden Show 3-5 April The Herb Farm, Summit Road, Midrand.   Fairway Orchid Fair 1 August Fairway Guesthouse, Durban North   Spring Garden Show 4-6 September Royal Showgrounds, Pietermaritzburg ...
more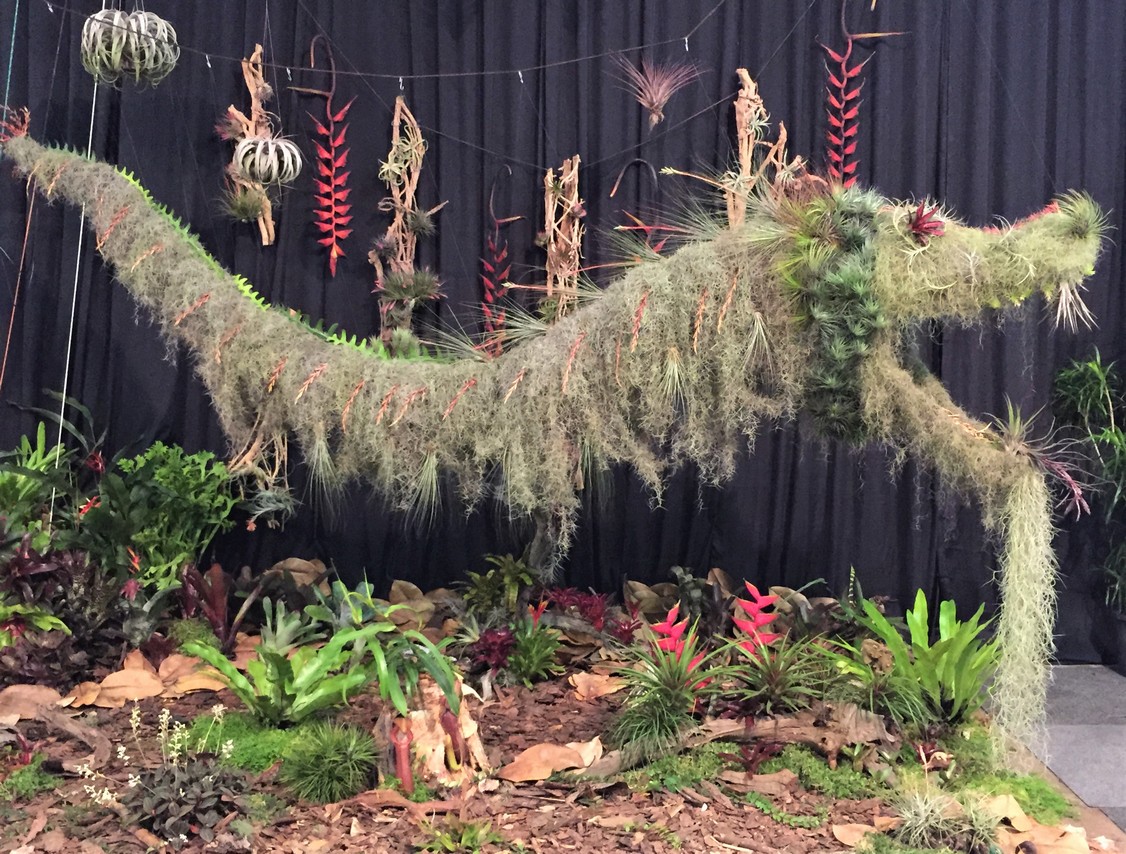 The Dragon Tillandsia Garden
- 2019-09-16
At the recent Witness Garden Show in Pietermaritzburg we created The Tillandsia Dragon Garden.  Since we specialise in Tillandsias which are native to South America we were inspired by Alaru, the mythical serpent monster.  We wanted to show off how creative you can be with Tillandsias as you aren't tethered to any form of growing medi...
more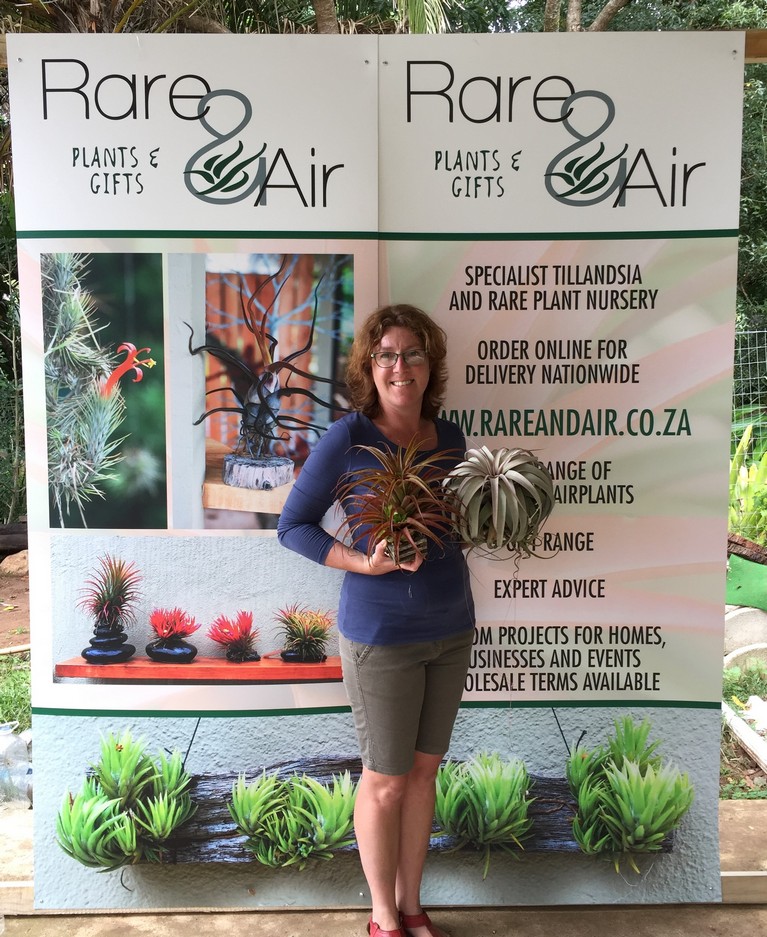 Upcoming events
- 2019-05-07
Rare and Air will be at the following shows in 2019   20 July Fairway Orchid and Rare Plant Fair, Durban North   6-8 September Witness Garden Show, Pietermaritzburg www.gardenshow.co.za   30 October - 3 November Johannesburg International Flower Festival, Waterfall City www.johannesburgflowershow.com &n...
more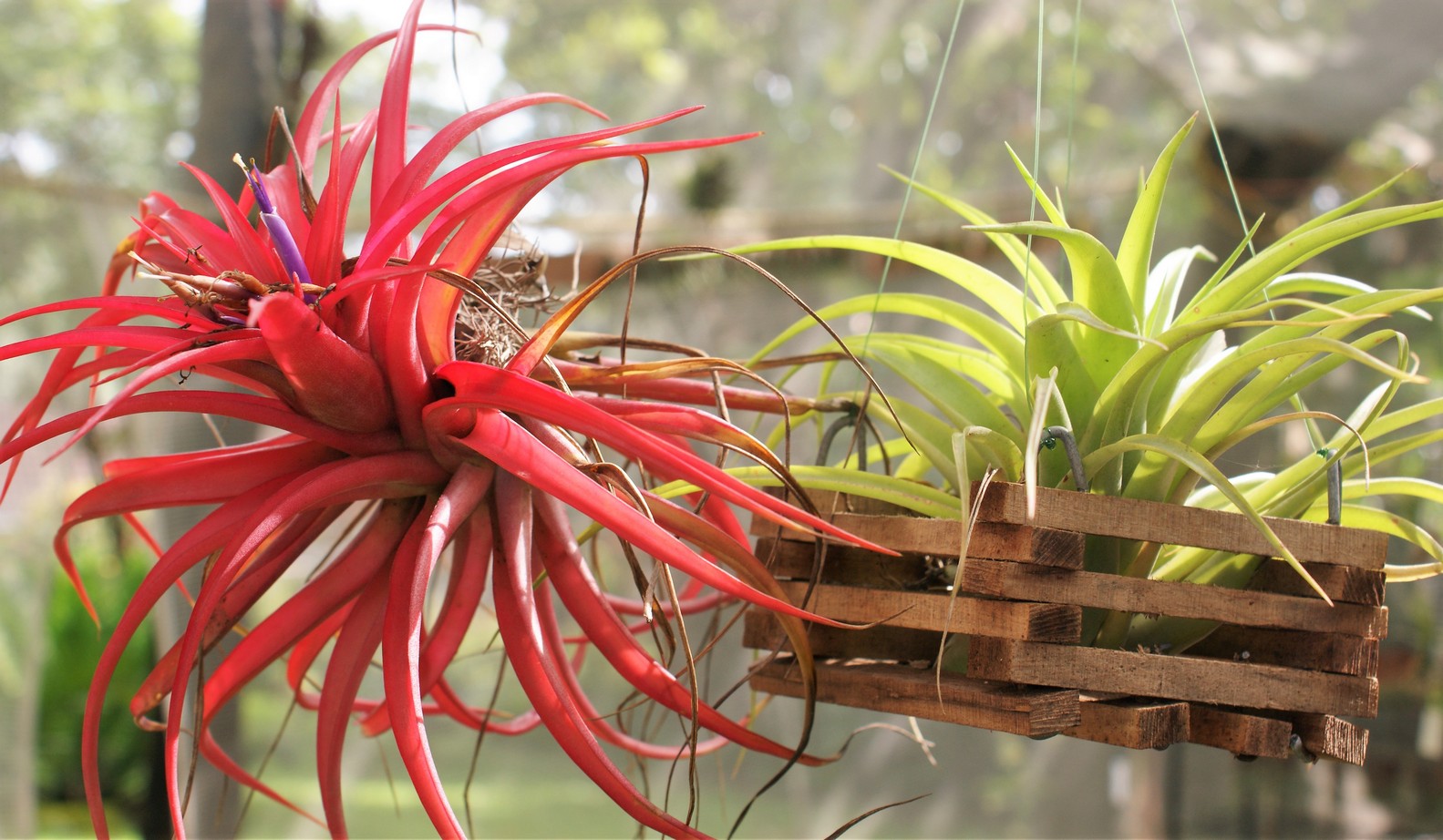 Red or Green?
- 2018-02-28
Red or green? Customers will often request a red leaved tillandsia and are uncertain when I offer them a green one with the promise that it will change. The red or purple colour present in the leaves of many Tillandsias is caused by a pigment called anthocyanin.  Anthocyanins play an important role in plant processes.  Firstly, in p...
more
Upcoming shows where you can see Rare and Air
- 2017-08-01
Fairway Orchid and Rare Plant Fair 12th August 2017, 9am-4pm.  118 Fairway Durban North. Entrance Fee R15, Plant sales, Tea Garden, Potting demonstrations and Raffle. More details on the Natal Orchid Society FB page. https://www.facebook.com/natalorchidsociety/   The Witness Garden Show 22nd-25th September 2017. &nbsp...
more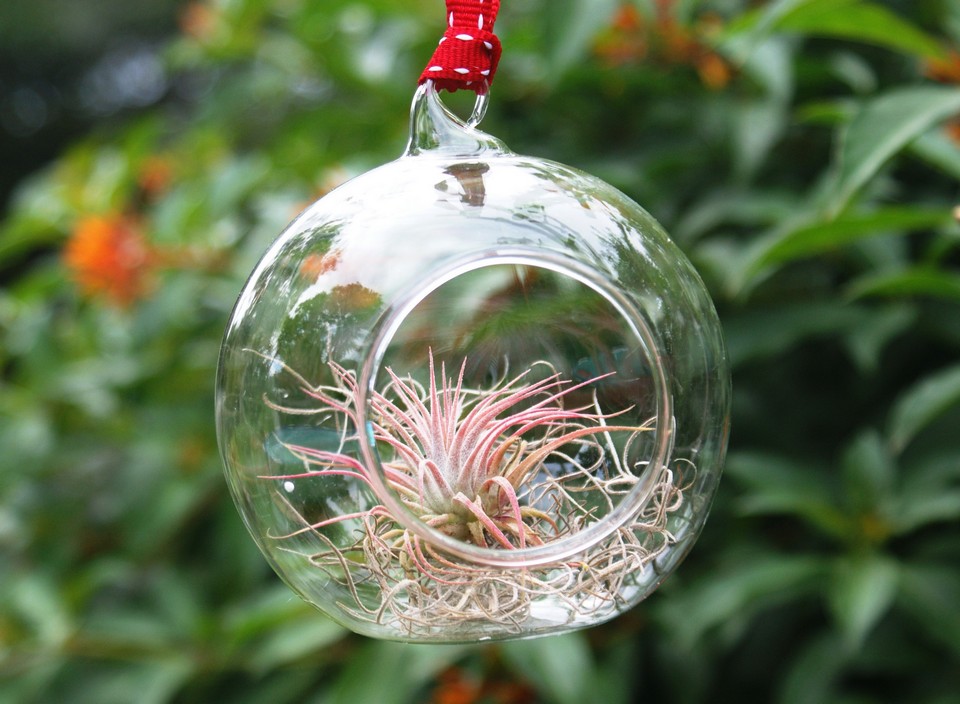 I have bought my Tillandsias- now what?
- 2017-06-08
I have bought my Tillandsias- what do I do with them? Tillandsias are brilliantly versatile but sometimes it can be daunting deciding what to do with your new plants.  In nature many Tillandsias grow on trees or across rocks, they use their roots as anchors but don't take in nutrients from them which means that they can be diaplayed a...
more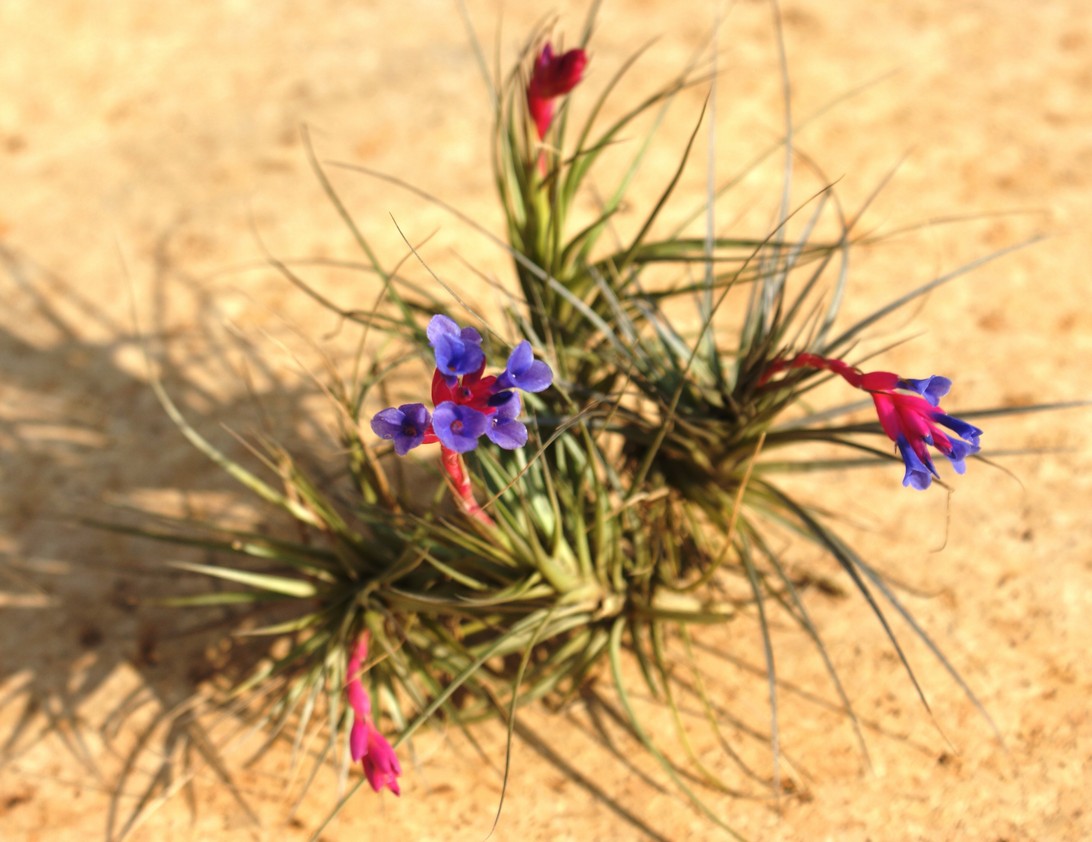 Tenuiflia Blue Flower- a great beginners choice
- 2016-09-27
Tenuifolia blue flower   Tillandsia tenuifolia Blue Flower is a great starter plant for air plant growers.  It is sometimes overlooked as the foliage isn't as showy or dramatic as others but it grows easily, clumps fairly quickly and the flowers are very rewarding. Leaves are variable but in our plants they have narrow ...
more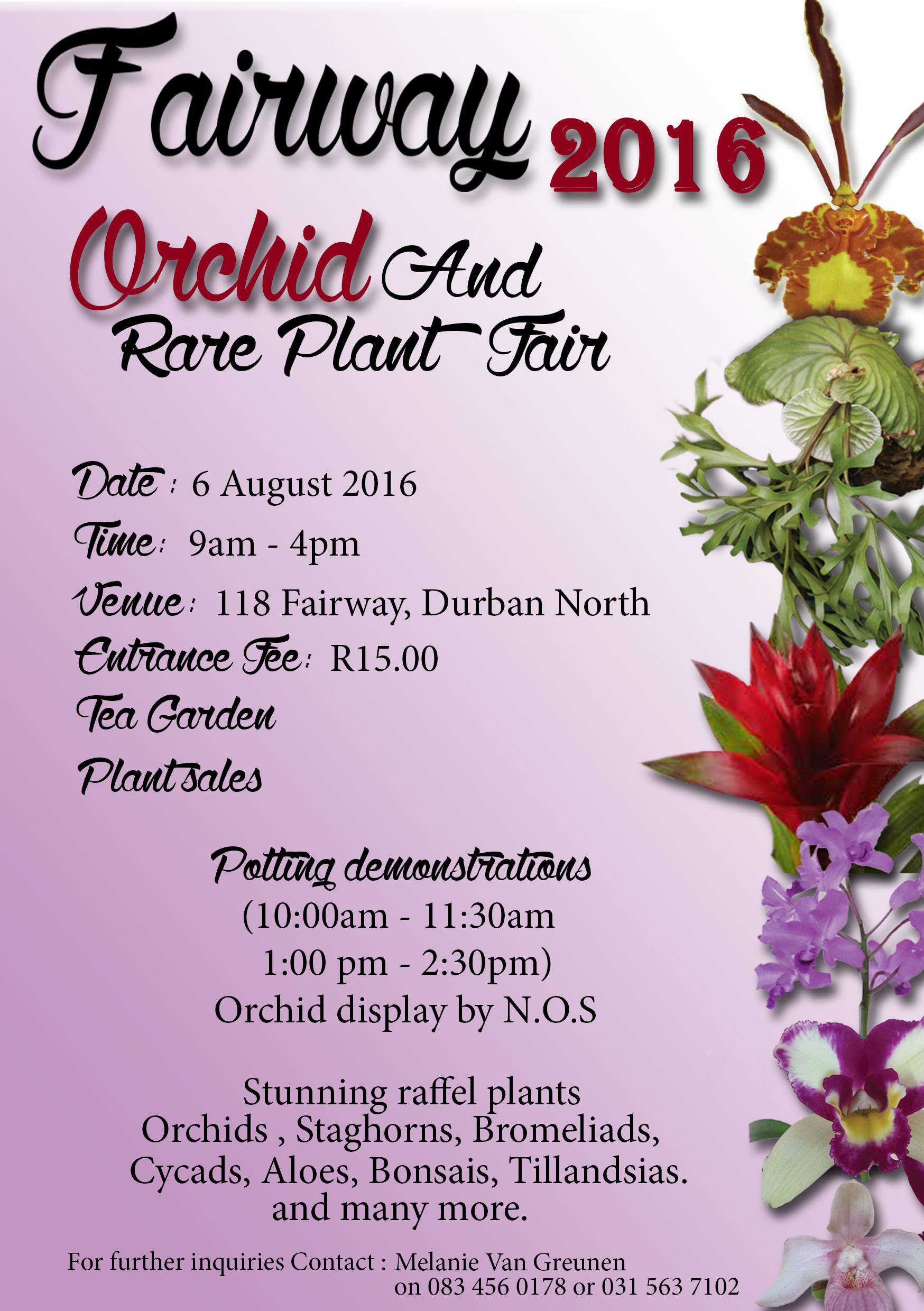 Fairway Orchid and Rare Plant Fair
- 2016-07-18
Join us at this fantastic plant fair.  We will have a great range of plants and some new ways to display them. 6 August 2016. 9am-4pm, 118 Fairway, Durban North. Entrance fee: R15 Great selection of plants; Orchids, Staghorns, Tillandsias, Bromeliads, Cycads, Aloes and more. All enquiries to Melani Van Greunen 083 456 0178 &...
more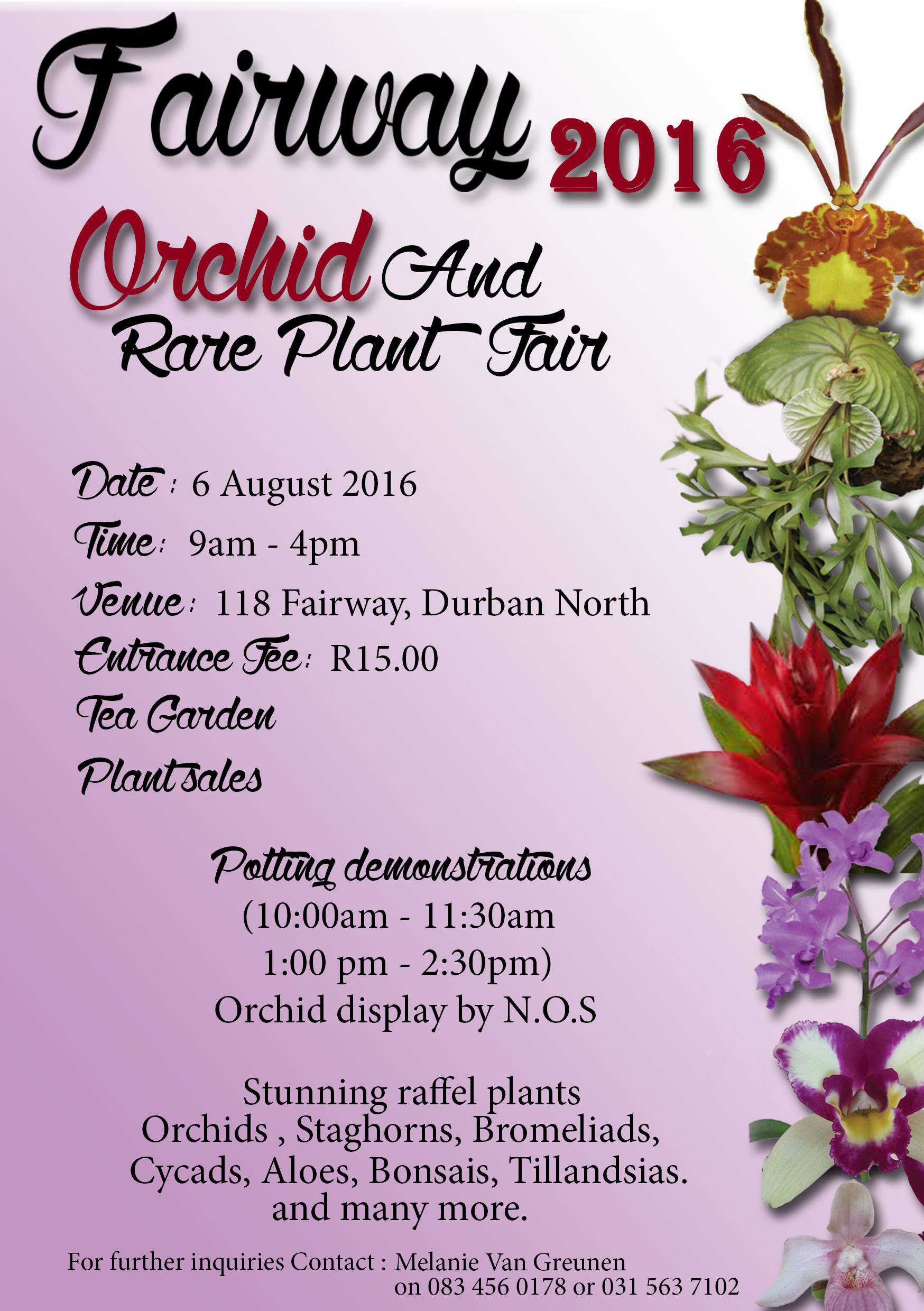 - 2016-07-18
...
more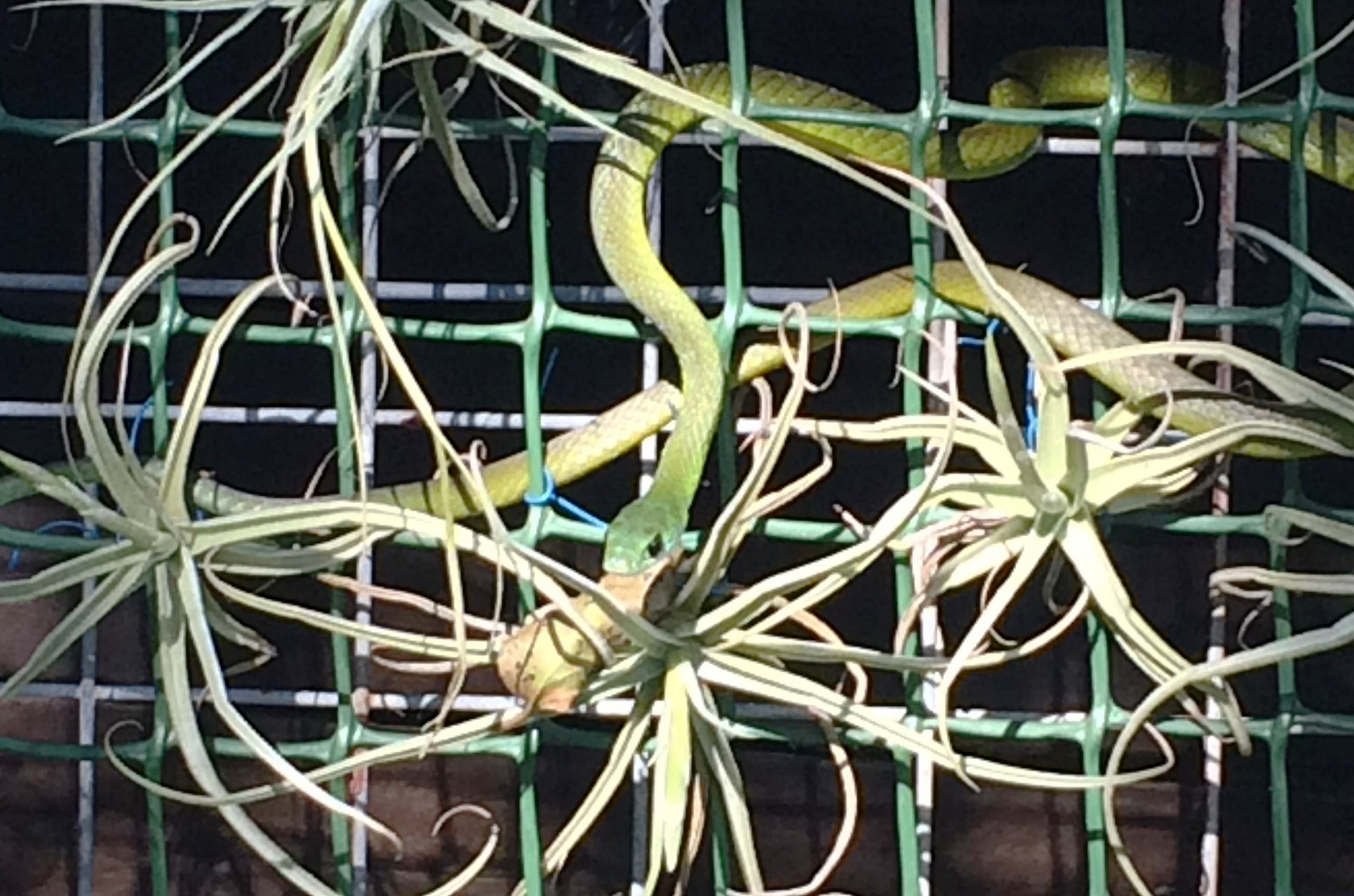 A visitor to the nursery
- 2016-04-19
A lovely varigated bush snake paid us a visit this week. ...
more
Upcoming events
- 2015-11-19
Rare and AIr will have a stand at the 2015 Orchid and Exotic Plant Fair at Stephward Estate, Uvongo. Friday 4 Dec 8.30-16.00 Saturday 5 Dec 8.30-16.00 Sunday 6 Dec 8.30-13.00   Entrance is R15 for visitors, children under 10 free. Tea, coffee, lunch, drinks and bar services available.   We look forward to seeing yo...
more